The Fire Department Training Division prides itself in going above and beyond the training required by state and federal laws. The training division's goal is to ensure that your firefighters train hard so that they have the knowledge and skills to stay safe on the job and go home at the end of the day.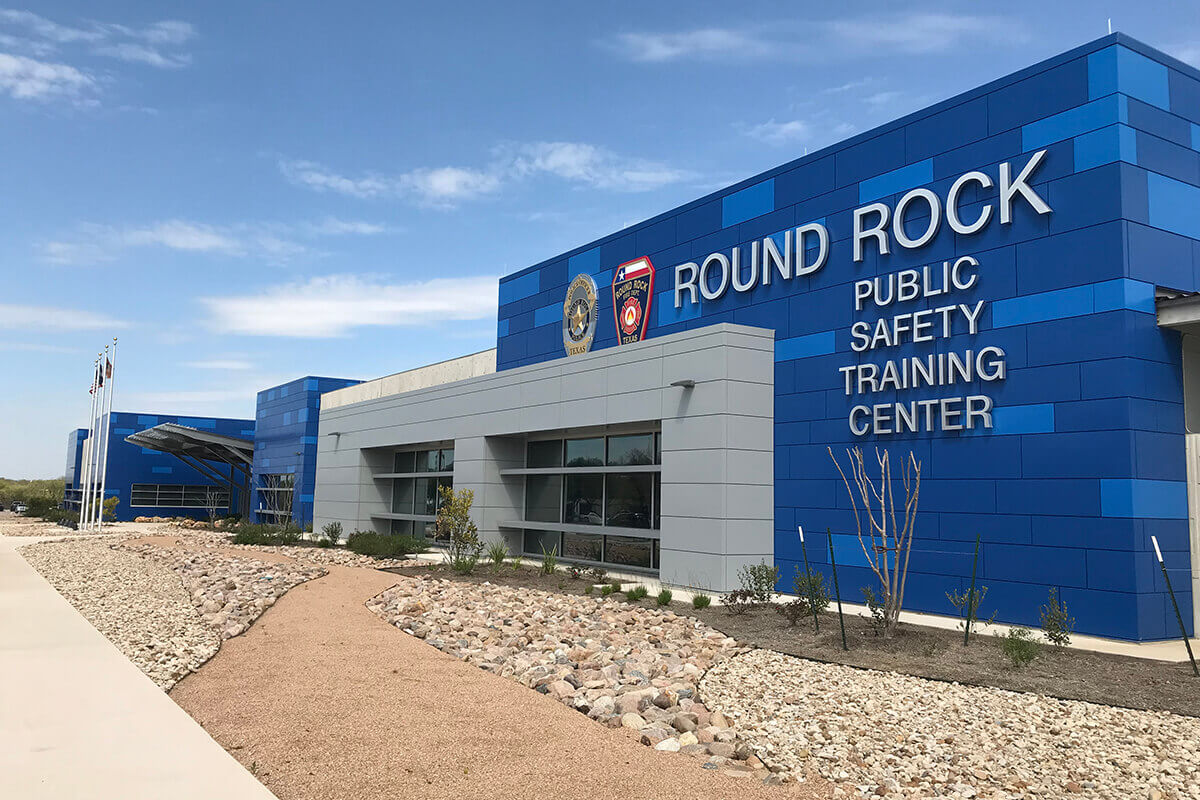 Must be at least eighteen (18) years of age but not thirty-six (36) years of age or older to take an entrance exam and may not be certified as eligible for a beginning position if thirty-six (36) years of age or older at time of job offer.
Texas Department of Health Certified EMT or currently enrolled in a commission approved academy and TDH approved EMT class
A copy of certification must be provided by the test date. If possible, please upload the certification to your City of Round Rock application. 
If currently enrolled in an academy or EMT class, include a letter from the coordinator stating anticipated completion date.
If discharged from the military, the discharge shall not have been under less than honorable discharge.
Must possess, or have the ability to obtain, an appropriate valid Texas drivers' license and possess a driving record which meets current City auto liability insurance requirements.
Must pass a drug screening test and criminal history background review.
Firefighter safety is always a focus of the Training Division. Recent drills targeting firefighter safety have included "Calling the MayDay," "Wide Area Search," "Rapid Intervention Team," and Ropes. By adopting a back to the basics approach, the Training Division is able to ground our department in many valuable techniques and practices.
Current events also influence our training program. Weather-related events can be especially demanding on emergency personnel. Recent drills have included training on rescues in rapidly moving water, wildland firefighting and hazardous materials basics. Both the water rescue and hazmat drills were designed by the leaders of the special teams who focus on these areas. By teaching the entire department the basic skills needed for these events, the special teams are free to focus on the more specialized areas where their skills and extra training are truly valuable.
Each firefighter receives about 240 hours of training each year. This  training comes in the form of classroom discussion, reading articles, videos, and drills and covers topics such as search and rescue, ropes and knots, high rise operations, ladder training, officer development, and much more.
In addition to providing or assisting with training, the Training Division also maintains the training records for review by the Texas Commission on Fire Protection and the Insurance Service Office.
The Training Division also serves as the department Safety Officers. These duties include responding to major emergencies that may require a designated safety officer, responding to firefighter line of duty injuries, assuring that each firefighter receives required immunizations and scheduling annual physical exams provided by a designated Occupational Health Physician.
Training Division Contact Information:
If you have any questions in regards to Firefighter/EMT training, certifications, transferring certifications from out of state, or health and safety, feel free to contact Battalion Chief Gunther von Seltmann with the Training Division.