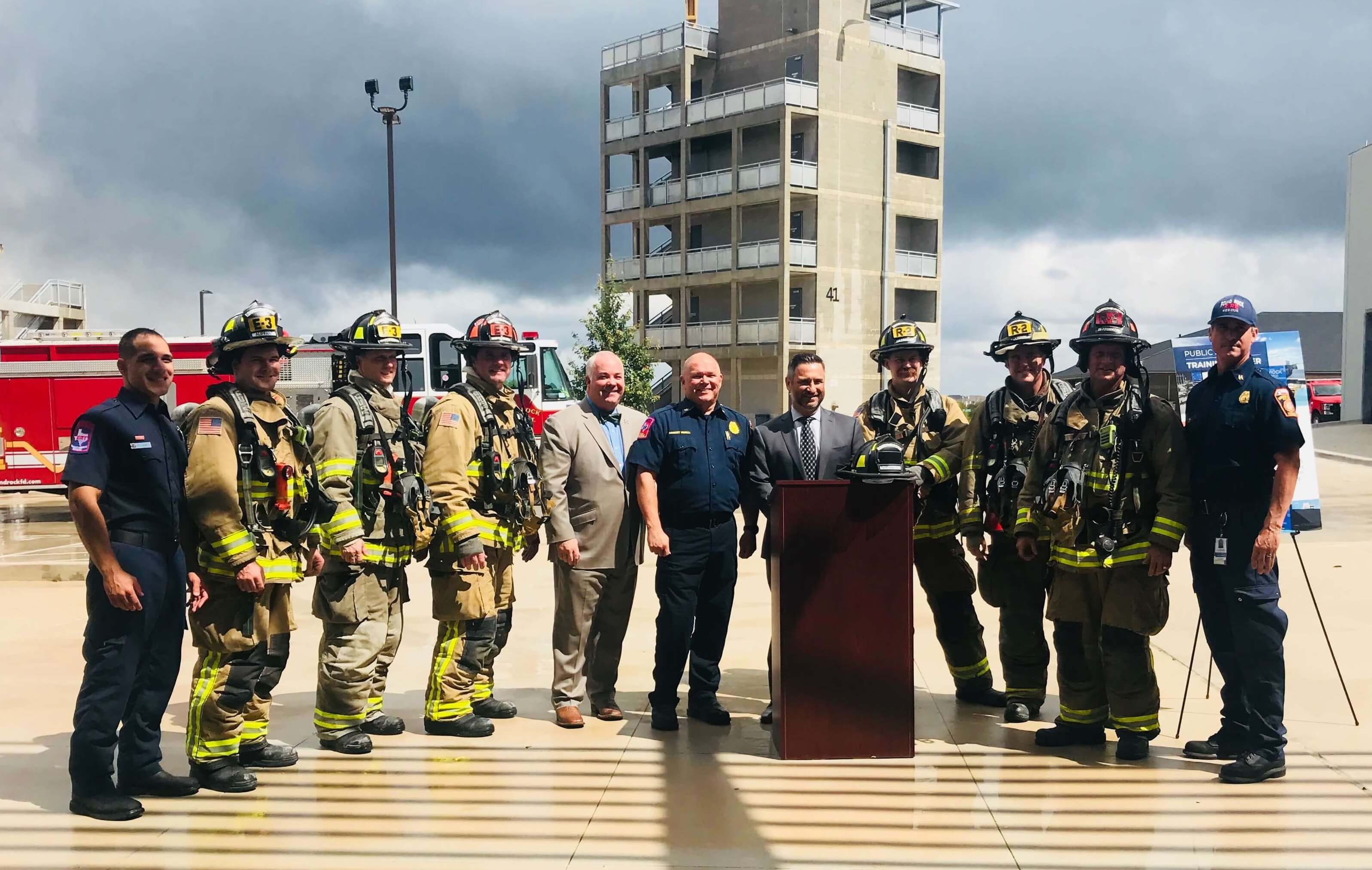 The Round Rock Fire Department will kick off its annual Fill the Boot campaign on Friday, Oct. 5 to benefit the Muscular Dystrophy Association.
Members of the Round Rock Fire Department, in association with the International Association of Fire Fighters (IAFF) Local 3082, will be stationed throughout Round Rock to collect donations in fire boots on Oct. 5, 12 and 19. 
"Members Round Rock Fire Department serve and protect citizens throughout Round Rock every day…and unselfishly donate their time and energy to supporting the battle against muscular dystrophy," said Mayor Craig Morgan, who made the first donation to the campaign at a kick-off event this week.
The Fill the Boot campaign is conducted across the nation by firefighters, who have become vital sponsors for the MDA. Proceeds will provide comprehensive medical services to tens of thousands of adults and children with neuromuscular diseases and contribute to research for treatments and cures for the disease.