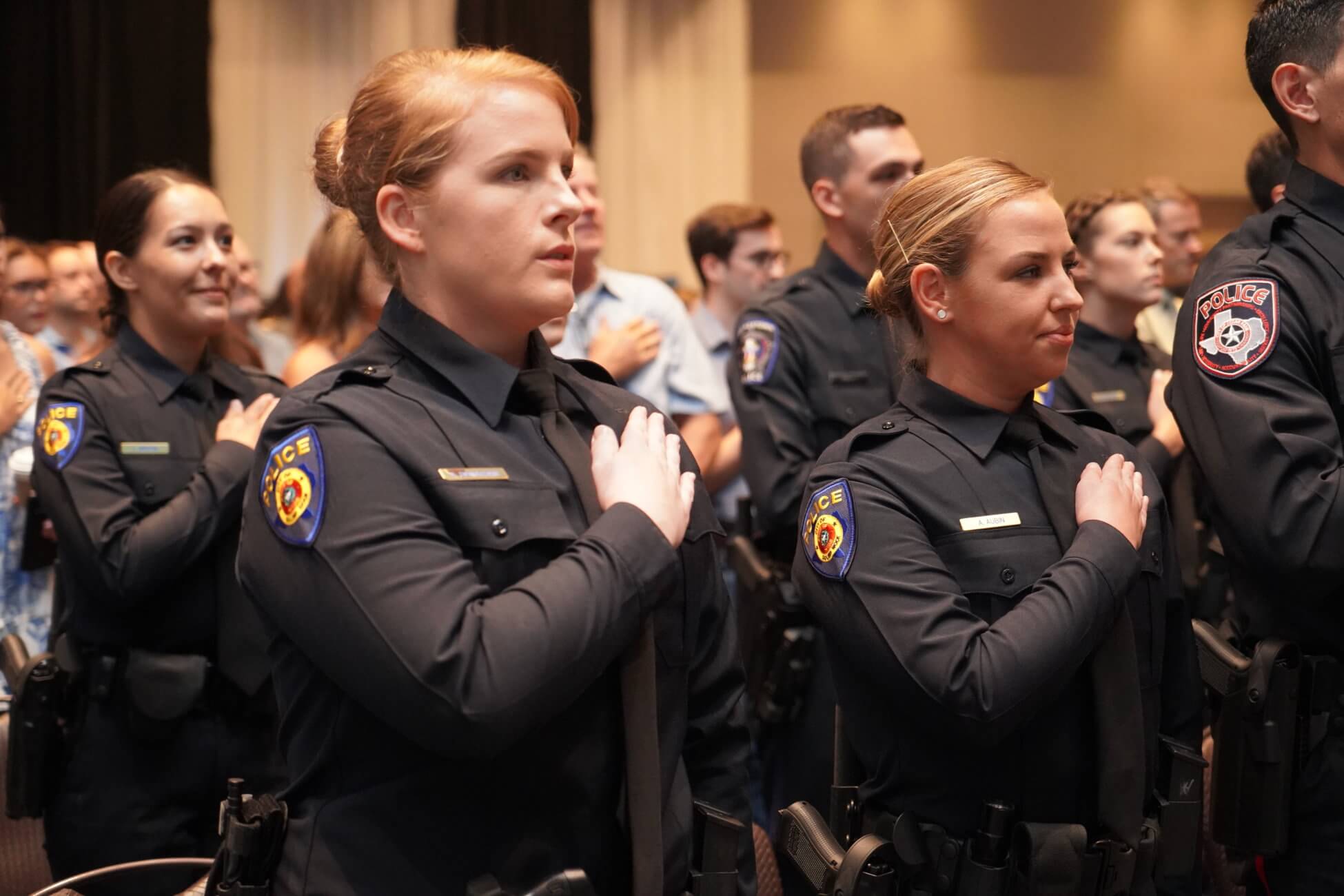 The Round Rock Police Department is hiring Police Cadets. Hired applicants will attend the 6-month Round Rock Police Department Training Academy. Graduates of the Academy will obtain their Basic Peace Officer certification with the Texas Commission on Law Enforcement.
Applications are due Sept. 22. Visit JoinRoundRockPD.com for more information and to contact a recruiter.
The selection process includes an entrance examination, physical performance test, interviews, and a comprehensive background investigation.
Applicants must be at least 20 years and 6 months of age by the date of the entrance examination, must have a high school diploma or equivalent, and must have at least one of the following: 30 college credit hours, two years prior military service, two years of full-time basic jailer experience, or two years of full-time employment as a non-sworn member of the Round Rock Police Department.