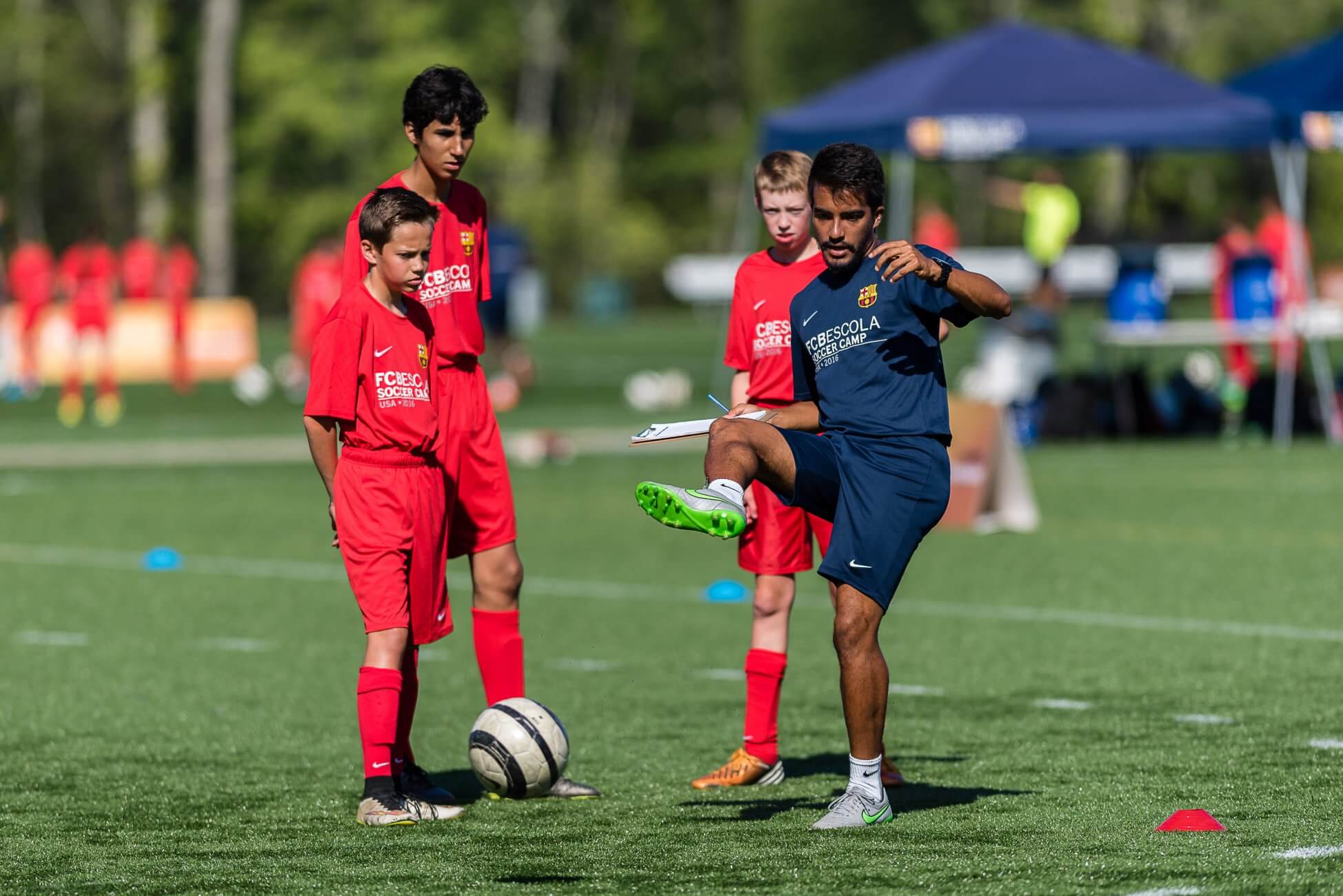 The Round Rock Convention and Visitors Bureau announced that international soccer club FC Barcelona will open a youth soccer school in Central Texas with weekday training starting this summer at the new Round Rock Multipurpose Complex.
"Soccer is the second most popular sport in the U.S. behind baseball, and FC Barcelona is opening its third training academy in the U.S. right here in the Sports Capital of Texas. We are honored for Round Rock to be selected as the location for this highly esteemed and globally respected soccer program," City of Round Rock Director of Sports Management and Tourism Chad McKenzie said. "The Round Rock Multipurpose Complex provides the perfect venue for the world-class training our youth will now have access to with FC Barcelona."
The expansion to Round Rock is part of FC Barcelona's growth strategy and implementation of the new FCB Escola around the world. FCB Escola is an elite program developed to teach youth soccer players, boys and girls ages 6 to 16 years old, the methodology, style of play and values that have made FC Barcelona one of the top soccer clubs in the world. FCB Escola implements and oversees the integral formation of the player's education, health and sports. Current schools can be found in major international markets like Tokyo, Dubai, Sao Paolo and Moscow.
"This new program will not only help local players experience firsthand the best international, professional and developmental soccer pathway, but will also put Texas on a global soccer stage," said Marc Segarra, co-founder of ISL Futbol, the largest partner of FC Barcelona in the United States, and Barcelona native.
This new FCB Escola will offer supplemental training programs in two locations around the city: Round Rock Multipurpose Complex and Circuit of the Americas. The owner of the Circuit, Bobby Epstein, has announced that he will support the project and plans to build a soccer field for FC Barcelona to use. This training allows players to add elite technical training to their current weekly soccer schedule.
Additionally, certain players could be selected for an "FCB Experience," which is a trip to Barcelona to practice and play at the FC Barcelona Ciutat Esportiva. They will also participate in the International FCB Escola Soccer Tournament in which players from the club's different schools around the world compete.
FC Barcelona offers a wide variety of camps in other cities across the United States including: Indianapolis, Washington D.C., Columbus, Ohio, Cincinnati, St. Louis, Richmond, Virginia, Louisville, Raleigh, N.C., Charlotte, Chicago and Sacramento and more.
To guarantee the authenticity, legitimacy and professionalism of the FCB Escola in Central Texas, a FC Barcelona technical director, several former professional players from FC Barcelona as well as UEFA Pro licensed (the highest global coaching license) Coaches will work full time and establish residency in Austin. For more information about the FC Barcelona School in Central Texas, visit http://camps.fcbarcelona.us/.