If you haven't been paying attention, you may not have noticed. But it's true. The arts are rockin' in Round Rock. And especially in Downtown.
Scot Wilkinson, the City's Arts Director, has done an amazing job in his three short years here in Round Rock. But one of his earliest successes was the installation of sculptures at various locations Downtown. If you're heading Downtown this weekend for Dia de los Muertos, take a few moments to enjoy the amazing pieces below. If you snap a picture, be sure to use #downtownroundrock. Or, heck, make a special trip just to check them out. It's worth it.
Adam by Michael Epps
Alter Ego bull by Pokey Park
Atlas by Craig Blaha
Balance by Terry Jones
Cyclops by Craig Blaha
Dancer by Herb Long
Dr Peters by Jim Thomas
Dragon Fly by Marla Ripperda
Gabriel by Johnny Shipman
Gift of Love by Dan Pogue
Horatio by Marla Ripperda
Humbaba by John Christensen
Iron Face Isabella Puhala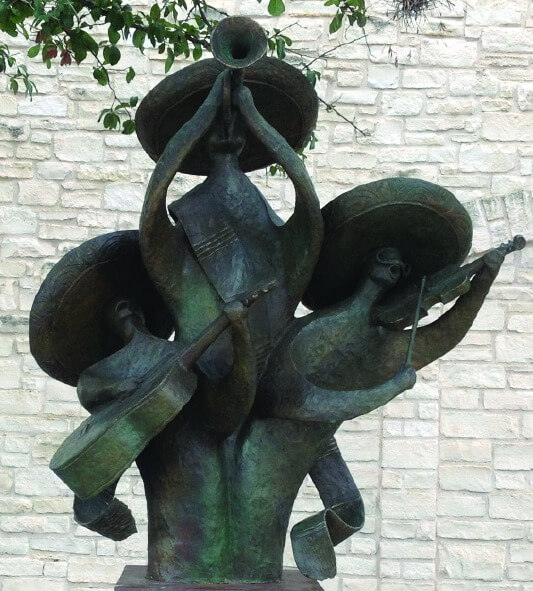 La Fiesta by Dan Pogue
Lollipop Tree by Dar Richardson
Monarch by Marla Ripperda
No Ryme or Reason by Michael Epps
Painted Gourd by Dar Richardson
RockNRollSkateboard by Pokey Park
Saturday Night Blues by Terry Jones
Pop the Whip by Bob Coffee
The Distortionists by Ho Barron
The Shaman by Pokey Park
Thor's Hammer by Sun C. McColgin
Upstream by Terry Jones
And most are for sale (But don't even think about buying Doc Peters and Bear. Not gonna happen!) Touch base with Scot if you're interested.