Our public art program is a vision of the Round Rock Arts Master Plan.
The goals are to: Provide visual interest on the Round Rock downtown area; Increase the number and variety of outdoor public art installations by local and regional artists; Stimulate creative thought and reflective conversation among residents and visitors.
Each annual sculpture exhibit has a wonderful array of artwork that addresses these goals and helps create a more vibrant area in the center of our city. This exhibit is made possible in part by the City of Round Rock, Texas Society of Sculptors, Round Rock Arts and the City of Round Rock Parks department for expert installation of the work. Over fifty art sculptures are on loan from regional artists and installed on the Downtown, Prete and Centennial Plazas and at Chisholm Trail Park.  These diverse pieces are on loan from the artists for at least one year, while other pieces, gifted by artists, call Round Rock home permanently. 
Our other public art offerings, which you can enjoy in our historic downtown, include our banner murals, signal box mini murals, and our City Council Chamber gallery exhibits. 
Here are spotlights on some of the art you can enjoy in our public art program: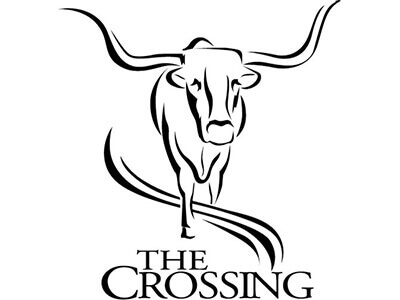 Sculpture Art at Chisholm Trail Crossing
The Chisholm Trail Crossing is located at 500 Chisholm Trail Road in Round Rock. Two Texas artists' works are featured at this location, Jim Thomas and Antonio Muñoz.
Jim Thomas is a nationally published artist with numerous professional art association memberships, including TSOS, AArC, and DFAC.  Among the many awards won, Thomas is a three-time "Gold Medalist" of the Texas Cowboy Artist Association. College training in earth sciences, chemistry, and metallurgy, combined with more than 41 years professional team experience with architects, engineers, government and private public art administrators are a foundation for his years of professional sculpting, art foundry, and metal fabrications experience.  The following pieces were designed and crafted by Jim Thomas and are located at the Chisholm Trail Crossing:
"The Bell Steer":  First in the series and commissioned through a grant from Dell in 2003. During cattle drives, the lead steer often wore a bell around its neck to assist the cattlemen in finding the beginning of the herd.
"The Pioneer Woman":  Dedicated to the memory of Harriett "Hattie" Cluck, one of the first known women to travel up the trail. Commissioned by
Mr. and Mrs. Bill Peckham, The Pioneer Woman bears a resemblance to Mrs. Bill "Sissy" Peckham, who sat for hours with the sculptor.
"The Pioneer Boy":  Commissioned in honor of Emmett Cluck, a five year old boy who went up the Chisholm Trail with his family. Ruth Koughan made the donation for this statue and her grandson, Riley Koughan, served as the model for the sculpture.
"The Resting Steer":  Dedicated in honor of Oscar Edward Quick and Eugene Olof Quick. The Steer has the "OQ" brand, which was registered by Quick in 1891. Marjorie and Don Quick made their gift in honor of their father and grandfather, who were bothcitizens of Round Rock.
"Goin' to Water":  As a symbolic link to their parents' agricultural background in Texas and to their ancestors' frontier life of the "old country," Edward Reyes Torres, Mary Zordan Torres and Gloria Torres Zamarripa commissioned this longhorn sculpture with its Torres Reyes registered  brand.
Another sculpture set featured at Chisholm Trail Crossing was created by sculptor Antonio Muñoz. The "Gathering Brands" depicts the Trail boss (Eugene Beck) and the drive had started just south of San Antonio and as he moves north many ranchers are joining the growing heard. Passing through the town of Round Rock, Mr. Beck, while on horseback and keeping an eye on the moving heard, is meeting with a local rancher, Will Peckham, to collect his ranch brand and incorporate his cattle to the drive. Mr. Peckham gently approaches Mr. Beck's horse and greets him by petting the animal's head, and immediately, turns, his attention to the man on the horse to engage in conversation. In the meantime, Mr. Beck holds his own branding iron and the Trail Brand to prepare a branding session, and while aware of the surrounding movement, can't help to notice and observe the particular round stone landmark that gave the town its name. 
Chisholm Trail Crossing Sculptures
Banner Murals
Round Rock is also home to banner murals by local artists in our historic downtown setting. Located in Prete Plaza, you will find a sports art series of artworks by Violet Nicklen, as well as a seven-panel banner mural by artist Lisa Zinna entitled "Leave Me Alone," a play on words about art about nature. At the East Main Street entrance to Prete Plaza (where we host our Music on Main series) is music-themed artwork by Amado Castillo III.
Mini Murals
Our mini murals series places artwork at the scene of local history. These small public artworks also add unexpected interest in an uncommon location – art that is wrapped around signal box structures.
At the of the Koughan Memorial Water Tower Park, you'll find a painting depicting a group of Local Legends — Round Rock's Domino Players. This artwork appears within steps from where these gentlemen would often play their games of "42." Two blocks north along Mays Street (at Anderson Street) you will find a signal box emblazoned with an historic photo of the original Round Rock High School building, now CD Fulkes Middle School.
Artist: Amado Castillo III
Title: "Johnny Degollado"
Location: 221 East Main, at Prete Plaza
About the artist Amado Castillo III
Amado Castillo III is a self-taught artist who grew up in the east side of Austin, Texas. His passion for drawing and painting began at an early age. Inspired and influenced by local artist Raul Valdez, Robert Hurst and Amado Pena's artwork and success to mention a few, Amado Castillo's art is primarily in acrylic and oil paint. As a teenager, he was given the opportunity to design and spray paint his first mural that stated "Tejano and Proud" in graffiti style. In high school he experimented with different paints and styles, where he would bring back awards as a freshman second place at the divisional art competition Artist Harvest and the following year Honorable Mention awards. Amado now focuses on exposing his art to the Austin public and communities.
Connect with the artist
Amado Castillo III
512-925-6884
About the painting, "Johnny Degollado":
A colorful painting of Johnny Degollado doing his musical thing. "Johnny Degollado is one of Conjunto music's most prolific songwriters and master accordionists. Known around his hometown of Austin as El Montopolis Kid, Degollado started his own band in 1952. As a youth, he would spend weekends at an open-air dance venue called La Polkita in Del Valle, southeast of Austin, watching the best accordionist in central Texas: Camilo Cantu, also known as El Azote de Austin." – Rancho Allegre Records. Read more about the career of Johnny Degollado: www.michaelcorcoran.net/3603
Artist: Violet Nicklen
Title: "Sports Series"
Location: The facade of the City Hall Parking Garage, facing Prete Plaza
The Sports Series – This collection of paintings began during this millennium.  These paintings celebrate mankind's enthusiasm for athletic challenges, skills, and abilities and the desire to attain the highest personal goals in any given sport.
About the artist
Violet Nicklen is an independent professional and award-winning artist who began exploring the arts in the late 1970's.  She put her pursuit of art on the back burner while serving 30 years in the United States Air Force.   After retiring in 2001, she brought her passion for the arts forward again and returned to University to obtain art combined degrees graduating Magna Cum Laude in Art/Studio Art and Art History from the University of West Florida, Pensacola, Florida in 2003.  She completed a Masters Degree in Art History from Florida State University, Tallahassee, Florida on scholarship finishing her studies in the international student program located in Paris, France, Summer 2005.  She has studied with many U.S. and international artists over the years, both stateside and overseas.  She began actively exhibiting her artwork in 2001.
Artist Statement
I challenge my creativity and find artistic growth by using combinations of techniques and mediums to craft original works of art that are pleasing to myself and hopefully to my viewers as well.  Many of my favorite works derive from memory and experiences, or combinations of personal photo references and memory.  My art philosophy is:  "Art is the essence of the soul, but the true meaning of a work of art is interpreted in the mind and the eye of the beholder".
I consider myself an eclectic artist.  I began painting with oils and graphite drawings during the 1970-1980s.  In University I focused on plein air oil landscapes and delved into fine art printmaking.  My curiosity for the effects of various mediums continued after University and since the millennium I have explored painting with pastels, acrylics, encaustic and oils, cold wax and oils, collage, Chinese ink brush, watercolor, and alcohol inks.   I have learned from some of the best artists from around the world and found that each medium improves one's skills across the art spectrum.  Visit my website: violetnicklen.com, Facebook, and Instagram pages.
Artist: Lisa Zinna
Title: "Leave Me Alone"
Location: 221 East Main, at Prete Plaza
Artist's Statement
Each leaf in nature is different from every other. And, if you look at each one separately, you see a beauty and uniqueness that makes you realize what you're missing most of the time.
In this series, I photographed one leaf at a time, some dried, some fresh, and showed them in a way that highlights their beauty and shape. They might have edges missing or seem like they're ready to crumble at the slightest touch, but really looking at the details makes you appreciate their individual beauty.
In my usual style, I've added coloring or layered each leaf image with photos of collages or other images that make the single leaf a standout even more. Alone, a leaf's got character!
Artist's Bio
Lisa Zinna is a self-proclaimed ideator, photographer, and collage artist living in Round Rock. She is captivated by digital editing, layering, and coloration. Using apps on her phone, Lisa spends hours turning ordinary photos into unique visuals. Photographing nature is pure pleasure for her, and pouring a perfectly smooth and shiny resin coating over her prints is an obsession.
You can find her work hanging at Art for the People Gallery, Artisans Connect Gallery, and the Blue Genie Art Bazaar. She has won awards for her photography at Round Rock Arts exhibits and 620 Art. Lisa has exhibited at several Austin Studio Tours and The Other Art Fair in Dallas.
Round Rock Arts and Creative Arts Society are two groups in which she takes an active interest.